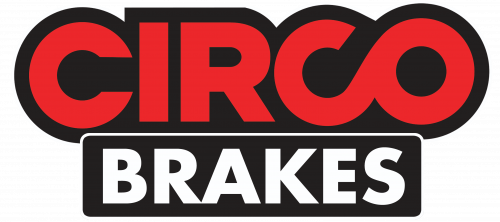 CIRCO Brakes is a manufacturer of high performance and competition friction materials and brake fluids. CIRCO P/L is a privately owned Australian company with brake pad products manufactured in Japan to exacting standards with the absolute best quality raw materials in a high technology manufacturing plant with ISO9001 standards. CIRCO Racing Brake Fluid is formulated and manufactured in the UK to specifications suitable for competition use.
Utilising knowledge learnt within the racing brake business for over 20+ years, CIRCO continues to be at the forefront of testing and introducing new formulas working with teams and manufacturers to provide the right products within the required parameters.
CIRCO Brake Pads range is designed and suitable for almost every automotive sporting application you can think of. GT3 and GT4 Sprint and Endurance, TCR, NASCAR, V8 Supercars, Gravel Rally, Tarmac Rally, Trans Am, TA2 Muscle Cars, Production Car, Historic Touring Cars, Open Wheel Racing, One-make Racing Series and much more.

Compound: Low-Metallic   Friction: 0.30 – 0.38   Temp range: 0 – 600degC
Circo S83 is designed for rear applications for Circuit where lower friction braking is required for stability. This pad tapers off at higher temps and has very good pad wear and disc wear properties.
Compound: Low-Metallic Carbon   Friction: 0.38 – 0.40   Temp range: 0 – 650degC
CIRCO S88 brake pads are a low-steel carbon based compound suitable for heavy duty, performance and light enthusiast track day use. Low steel properties make this pad popular for those looking to upgrade to exceptional performance without compromising on too much comfort.
Compound: Semi Metallic   Friction: 0.40 – 0.43   Temp range: 100 – 750degC
CIRCO S99 is the entry level competition brake pad compound in the Circo range. This compound is used for small to medium sized circuit including open-wheelers and 2WD rally competition vehicles and offers excellent control and wear rates for this level.
Compound: Carbon Metallic   Friction: 0.48-0.51µ   Temp: 50-800°c
M119 is a specially formulated brake pad for gravel and tarmac rally use, as well as circuit racing where low temperature performance is required. The compound has been rigorously tested in top level machinery including WRC, S2000 and GpN as well as historic. M119 displays excellent resistance to fade for those longer stages and races, whilst offering brilliant levels of low temperature friction.
Compound: Carbon Metallic  Friction: 0.45-0.56µ  Temp: 250-920°c
M207 is the Heavy Duty brake pad in the CIRCO range. This pad has exceptionally consistent torque characteristics at all temperatures making it a must have for professional circuit racing at the very highest levels. M207 is extremely capable at higher temperatures where other compounds simply give up.